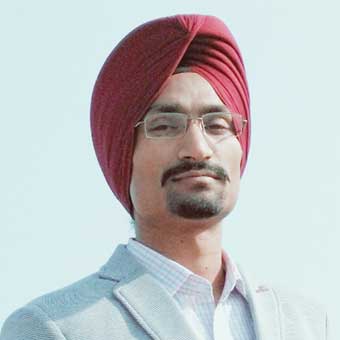 Kuldeep Singh Gill
Founder & CEO of the Hi-Tech Education Center
A Meeting of Minds
---
Hi-Tech Education Center is a name renowned in Computer Education since 2013 and the aspiration of Mr. Kuldeep Singh Gill who founded the institute along with his elder brother and also the co-founder Mr. Jaspreet Singh Gill in the city of Barnala Punjab.
The main purpose of starting the institute is to provide job-oriented computer education to the youths with a special focus on the youth of rural areas and help them gain the knowledge of computer and enable them with the skills that can earn them a job. At Hi-tech Education Center we introduce students to the unexplored dimensions of the digital field that holds a vast number of opportunities and help them to keep up with the fast pace of the ever-growing digital world. We only charge the most reasonable and the minimum fee possible that even the students coming from the underprivileged background can also afford as the idea is to offer knowledge, no to make huge profits.
Ever since the start Hi-tech Education Center has progressed with very strong steps under the supervision of Mr. Kuldeep Singh Gill. After his father met an accident, he took upon the adversity as a challenge and started working as an accountant at a very young age of 19. He founded the institute at the age of 22 while still very young. During the initial days, he did not hire any teacher and using his experience of accountancy and putting it to the best use, he taught the accountancy to the students all by himself.
The institute was started in an area of 150 sq. feet with just 4 computers, as the time progressed and word of quality guidance provided here at Hi-tech Education Center spread the institute grew at an enormous pace. As of today, the head office spreads in an area of 715sq. feet with more than 50 computers, along with it now we also have 5 franchises that are currently operating. Also, the institute employees more than 14 teachers highly experienced in their field.
Along with different courses offered we also deliver free computer education from various government schemes under different programs aimed at empowering the student's poor background and enable them with the tools that will surely turn out to be fruitful in the due course of time, thus offering our small contribution in the IT development of the country.
The journey of expanding the fleet of 4 computers to more than 50 computers and spreading from a workspace of 150sq. feet to 715sq. feet and 5 franchises in a very short span of time speak for itself the top-class teaching and guidance provided by our experienced faculty. Here at Hi-tech Education Center, we believe in realizing the true potential of an individual and guide him/her on the path that leads to achieving the goals desired by one. Our institute has set up high standards for itself and as a result, it has become a reputed educational brand and is growing every day without any advertisement.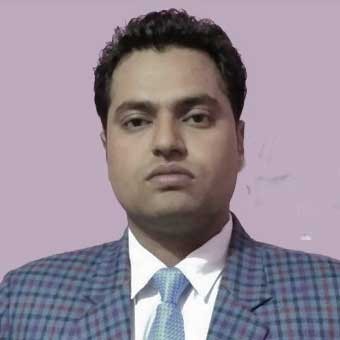 Jaspreet Singh Gill
Co-Founder & MD of the Hi-Tech Education Center
A Singular Focus
---
Hi-Tech Education centre was started eyeing the potential of our youth and the charm that IT sector holds. In the present digital age a lot of youngsters desire to utilise this opportunity and make a career in this field but what lies in their way is expensive equipment required, lack of knowledge and most important lack of proper guidance. The institute was founded with an idea to even the odds for those who desire and provide them an environment of learning, where students shall be guided on right path, equipped withrequired gadgets and master the skills that are needed to excel intheir field.
Also there is a perception in the society that only those who can afford expensive gadgets can attain computer knowledge, here at Hi-Tech Education Centre aim at eliminating this myth and provide computer knowledge at a very reasonable fee that the most can afford. The govt. has also sensed the huge potential that lies in this particular sector and announced various programs for providing computer education to the under- privileged sector of our society, we also tend to be a part of the IT development of our country and deliver free education from govt. schemes to the needs.
Southern part of our country especiallyBengaluru has emerged as the IT hub of the country in recent years by capitalising the potential of its youngsters and providing them right opportunity, we can also draw inspiration from them and aim at empowering the youth of our area, help them accomplish their dream and set them as role models for others. We wish to aware the people about the advancement in the technology going in the world and turnthe challenges they face while adapting to digital age into opportunities by skilling them with right tools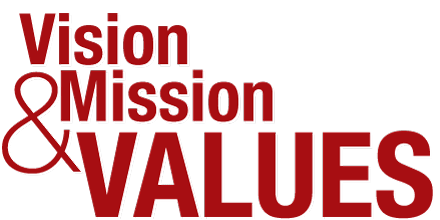 Our Mission
---
We started in a very limited work space with a mere 5 computer systems and today we have a very large work space with more than 50 computers and we have also extended to 50 franchises, all this accomplished in a very small span of time. Our mission is to stay on this progressive path and grow enough to have a pan India reach so that we can deliver computer education all over the country. Our focus is on the youngsters of rural areas who cannot afford expensive computer education, we want to provide such students computer knowledge at the minimum fee which they can afford. We wish to run special programs for them where they will be given the much required guidance and job-oriented knowledge that will help them grab job opportunities in near future.
Also at present we employee more than 15 people as teachers in our institute, we wish to keep up with this trend and offer a job-opportunity as teacher in our Hi-Tech Education Centre. We plan on educating the students from backward areas and expand through them in the unexplored corners that we have not touched yet.
Moreover, there is a huge void in our society among the ones with knowledge of computers and the ones those lack this knowledge, our mission is to fill this void. We want to develop self-confidence among the students from a poor background by giving them quality and skill them with knowledge that they must attain in order to match up with the rhythm of technologically advanced world. We want to offer a platform where students can gain the computer knowledge, hone their skills that are required to make a good career in the IT sector and earn the self-esteem by setting them on the right course of success.